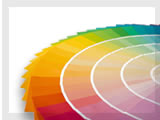 Paint & coating materials are required to meet demand for a various of applications and color variations. AAI is providing monomers for coating resins ( acrylates, maleic anhydride etc.), additives for flame retardants and various pigments.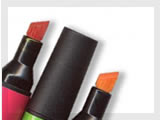 AAI, as a market leader, has been dealing gel inks for ball point pens and fluorescent inks for marker pens in many overseas countries for a long time.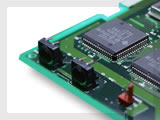 In response to ongoing technical innovation in semiconductor & electronic industry, AAI has been developing new items such as mold cleaning compounds for epoxy molding in semiconductor processing, toner and toner binder for copiers and printers, cobalt hydroxide for lithium ion battery etc..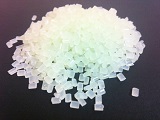 Halogen-free (inorganic phosphorus) flame retardant PET master batch. It melts to a resin form making it possible to manufacture flame resistant fiber, transparent sheet and film                   Flame-Retartand Eeffect  Film : VTM-0(25μm), Sheet :V-0、VTM-0                  Short Fiber:20% addition LOI > over 30